Alisha and I got the boys loaded in the Jeep and we slipped over Avon pass to watch some mx action at Powder Mountain. The course looked pretty cool and the racing was a lot of fun to watch! We had a few local guys (Sampson, Vierra, Dattage, Josh Borges, Shea Bettencourt, more?), racing and they all did well. It was a lot of fun to watch Cole Siebler give Jeremy McGrath a run for is money in the 450 main.
Full album: http://picasaweb.google.com/alhill/20090829PowderMtnMX
Chaz sent me this first pic of Jeremy McGrath, nice shot!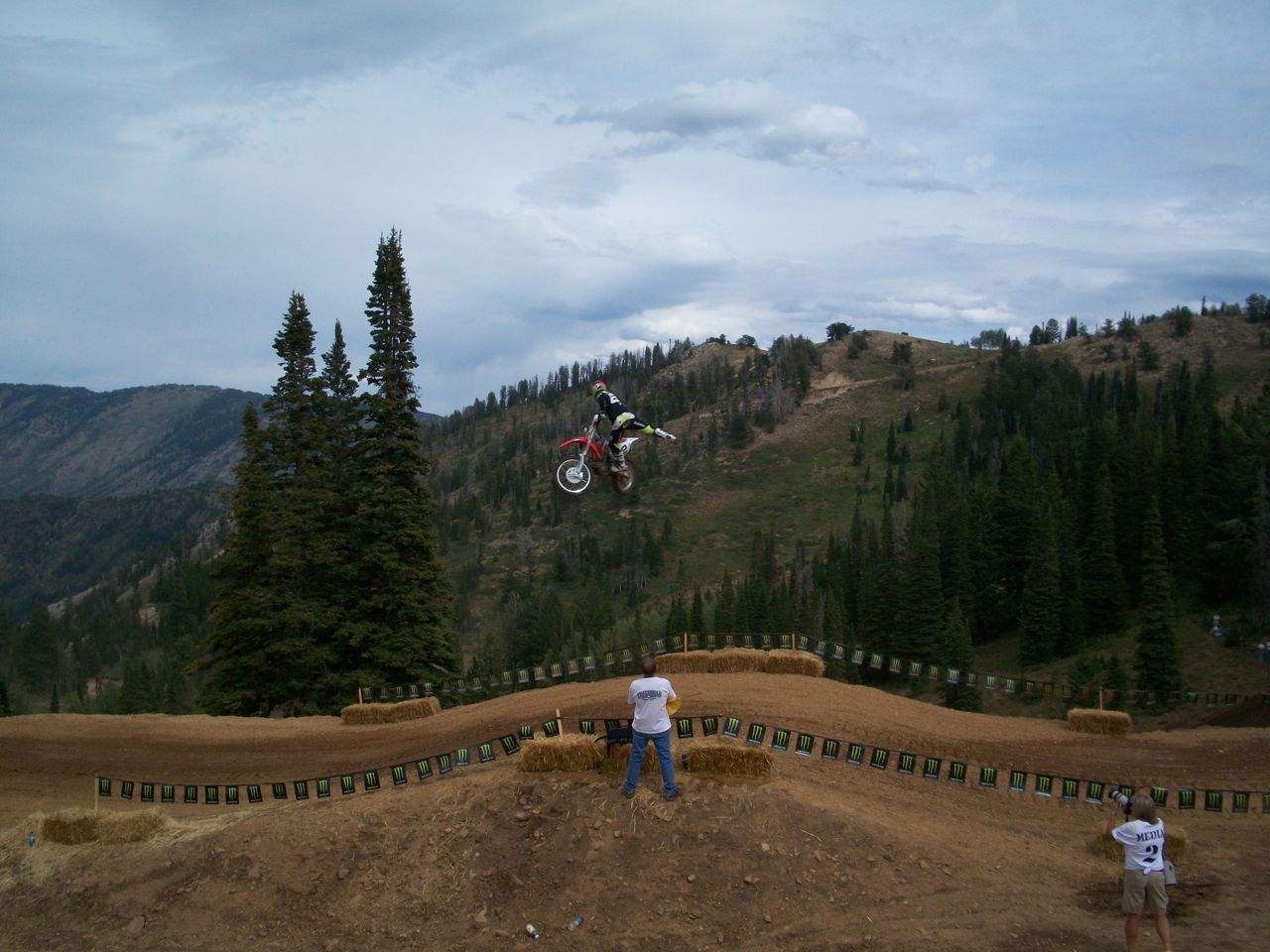 This is Josh Borges from Paradise, came in 3rd behind McGrath and Pingree in the qualifier, hangin' it out there.