About
About this site:
This site is a place to keep a log of my moto rides and a collections of notes that may make it to a trail guide eventually.
About me: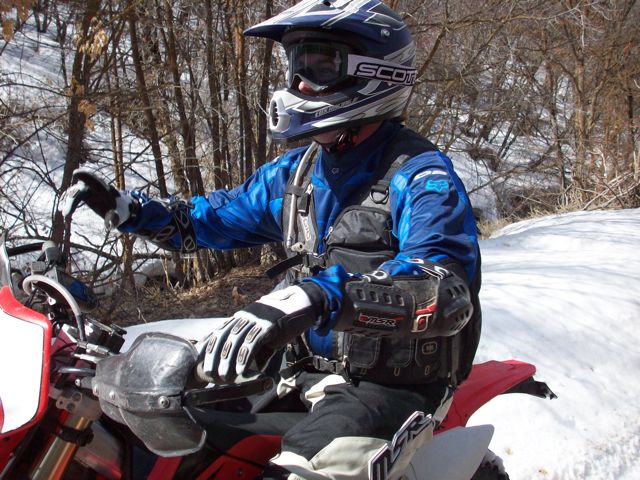 I rode dirt bikes when I was a kid, mostly backyard and next to railroad tracks close to my house. Sold my the last bike (83 KDX 400, if I remember correctly) of that era when I was 18. Since then, I went on an LDS mission, went to college, got married, had a couple of kids, and couldn't ever find the time or resources to get back into riding motos even though it was always in the back of my mind.
It felt like a dream come true when I was able to finally get back into it, at 32 years old, back in 2005 with that year's CRF450X… thanks Alisha!!! I've loved this bike, and although it felt really big and overwhelming at first, I feel like I've grown into it pretty well.
I bought it in the fall of 2005, then in the spring of 2006, I blew my knee out trying to ride above my skill level. After major knee surgery (ACL replacement, other ligament damage, and screws in my bones), I had to sit out most of that riding year :(, although I did get a few rides in that fall. Now I ride with a lot less ego, expensive knee braces/pads on both legs, and try to be properly geared up.
I have two boys, 6 and "almost 8" years old, they are riding a PW50 and KLX110, I haven't found the right deal on a bike for my wife yet, but she is interested in riding as well. It's fun to make this a family activity.
I love trail riding, there are some amazing trails up here and a great bunch of guys to tag along with (behind in my case). Moab and Jericho (Little Sahara) are favorites as well. I'm going to try to get out as much as possible this year and I'd like to get out and experience as many trails as possible. I consider myself a "responsible" rider and try to stay on the trail and be courteous to others as much as I possibly can.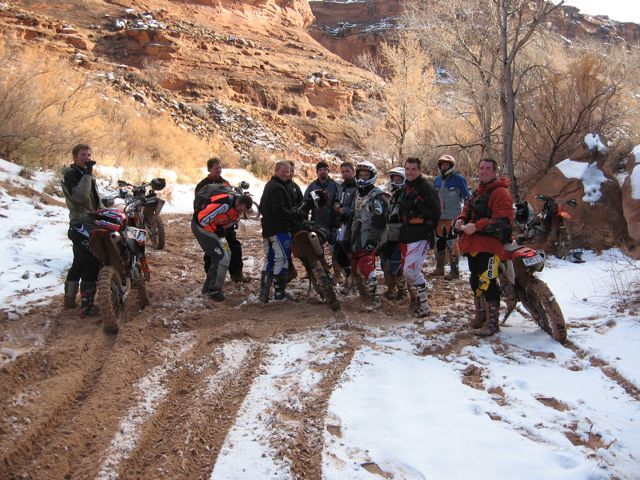 About my bike:
2005 Honda CRF450X
Bark-busters, skid plate
GPR steering stabalizer
Fastway pegs
Pro-circuit exhaust
Baja Designs street legal kit
20″ front, 18″ rear
About GPSr, Maps, Software, and Camera:
Shoshone Trail system, http://stateparks.utah.gov/ohv/ohv-trails.html#shoshone, http://www.fs.fed.us/r4/wcnf/unit/logan/ (looks like their link is broken, part of the reason I want to get an online trail guide going)
Garmin 60CSx
Mapsource, Topo 2008
Google Earth
Canon A530 5MP -upgraded to a Canon A590IS, the video on the A530 turned all the greens to purple and I broke the button that allows playback.
iPhoto, Photoshop Express
iMovie and YouTube
WordPress and Scribefire Firefox extension