I'm not real familiar with the trail names over there, but I had some GPS tracks I had downloaded from the internet and talked Brandon and Keston to exploring the area with me. We had a great time checking out the riding there. Some of the trails are pretty faint and barely distinguishable from the game/cow trails, but it was beautiful.
There was one spot that we went through a gate. Brandon and Keston took off while I closed it back up. Well, they must have spooked a big badger out of it's hole next to the trail. I looked up and the big guy was barreling down the trail directly at me! I jumped on the bike and started it up real quick and revved the engine and it turned off course up through the sage brush. That was the first time I've seen one that close in the wild, it was pretty cool!
The first night we did the south loop, the next day we did all the stuff north of our camp.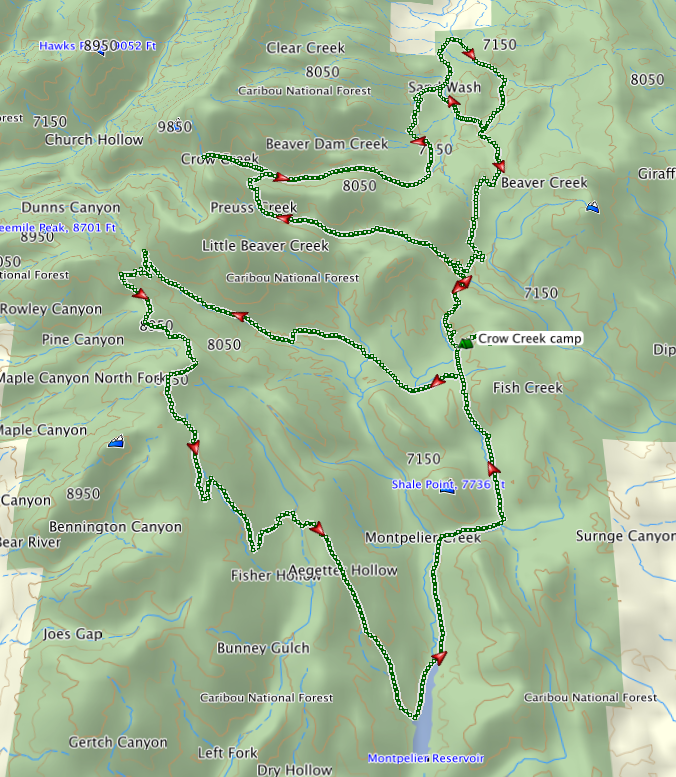 I'd really like to go back and spend a few more weekends out there, definitely did not see all there was to see.