I got my new bike! When I told my buddy Neil about it, he happened to be planning a trip with the kids to the dunes for the end of spring break and invited us along. The weather was cold as we left Cache Valley and there was fresh snow on the ground.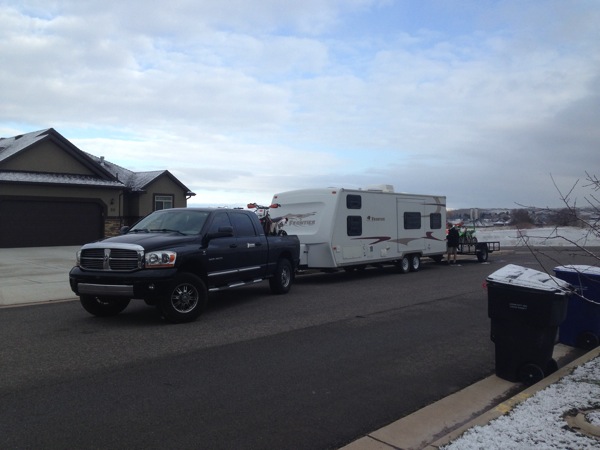 We made it to our camp spot, but as we were unloading the bike, Neil noticed something weird with the hitch… long-story-short, make sure you trust your welder, the crossmember and hitch that he paid a guy to weld to the frame of the trailer had completely broke off one side and was being held by just and inch or so of weld on the other side, there was no penetration to the frame. So, he took back off to Eureka and after asking a few locals, found an old retired welder there that was able to totally weld it up right. I wish I would have taken a picture of it.
It was the first time to the dunes for most of the people in the group, but everybody did great. I had fun breaking in my brand new bike with a couple of days of pinning the throttle through the sand.
Crew: Neil, Porter and Stone Session; Wes, Colton and Clint Thompson; Logan, Landon and me.
See the full photo gallery here.